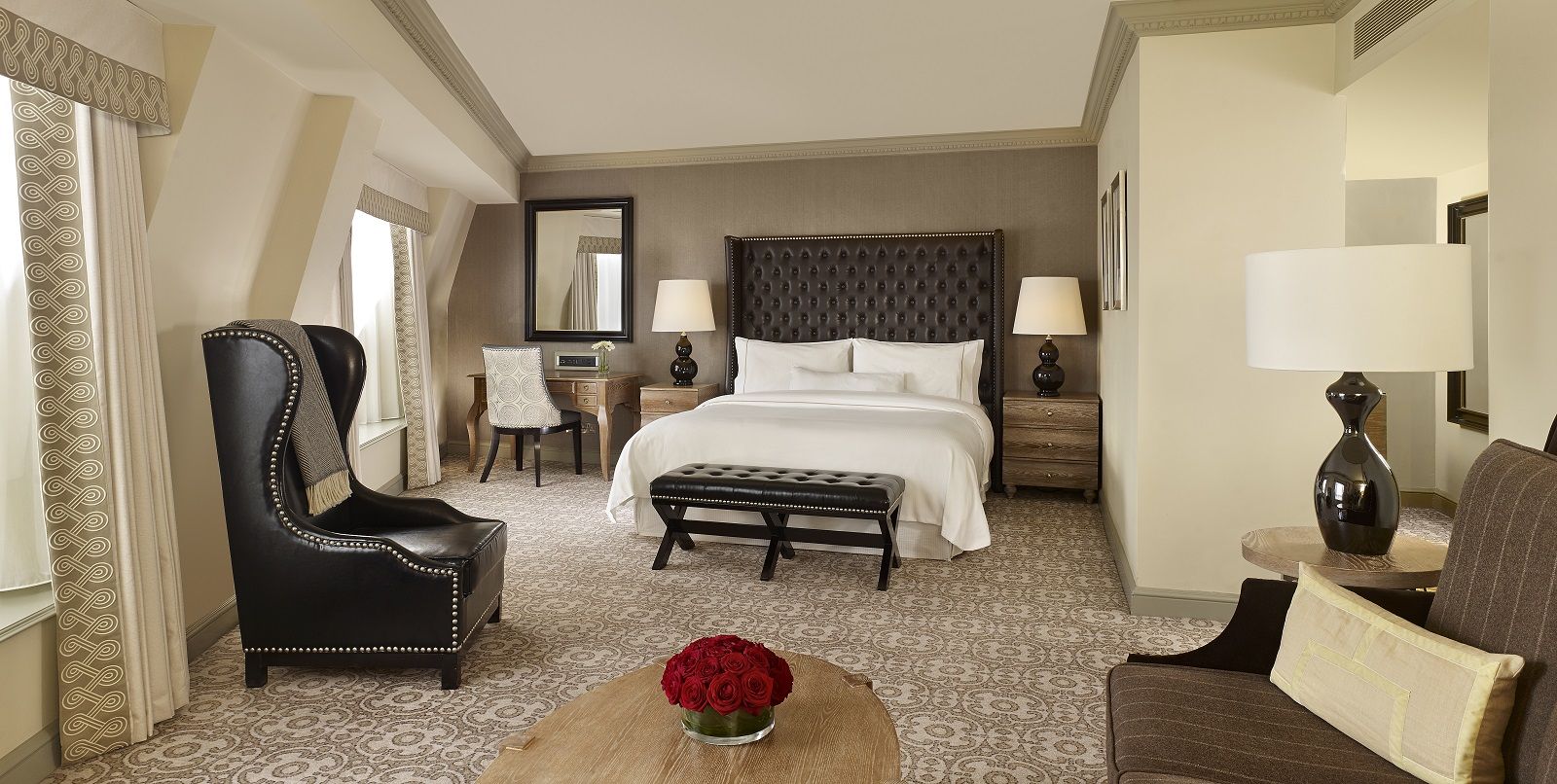 Suites at The Westin
Westin Suites
The Westin Dublin offers 14 luxurious suites. Each one offers the privacy and personal space to allow you to work, relax, and enjoy. Set within a series of Georgian style buildings, each suite is unique and provides guests with a choice of original characteristics. Some of the suites provide balconies that afford the guests wonderful views over Dublin city and near neighbour, Trinity College Dublin. Choose from a Junior Suite, Writer Junior Suite, Library Suite, Deluxe Suite or the magnificent Presidential College Suite, there is a treat in all that will inspire.
Junior Suite
Our Junior Suites feature a spacious lounge area which allows you to sit back, relax and spend some quiet time by yourself or with your loved one.
Writer Junior Suite
Take in the views of Dublin city centre from your private balcony, and be inspired by Dublin's rich history as you look onto Trinity College Dublin. The views provide a perfect photo opportunity to share with your family and friends.
Library Suite
A spiral staircase awaits you as you enter one of our Library Suites, which are perfect for a romantic getaway. With a living room and bedroom separated between two floors, this suite guarantees a unique stay.
Deluxe Suite
Travelling with family? These suites offer a separate living room perfect for extra roll away beds. Sleep soundly knowing your little ones are snuggled up by the fireplace.
The Presidential College Suite
Looking to gift your significant other with the perfect romantic getaway or do you want to celebrate a momentous occasion? Stay in the Presidential College Suite and enjoy the iconic views over Trinity College Dublin and College Green from one of many balconies; spacious living and dining rooms, private study, king sized bed, private Nordic steam room and Jacuzzi bath are all awaiting in the College Presidential Suite. Whether it is an anniversary or special surprise, this 1,787 square foot suite is sure to impress.