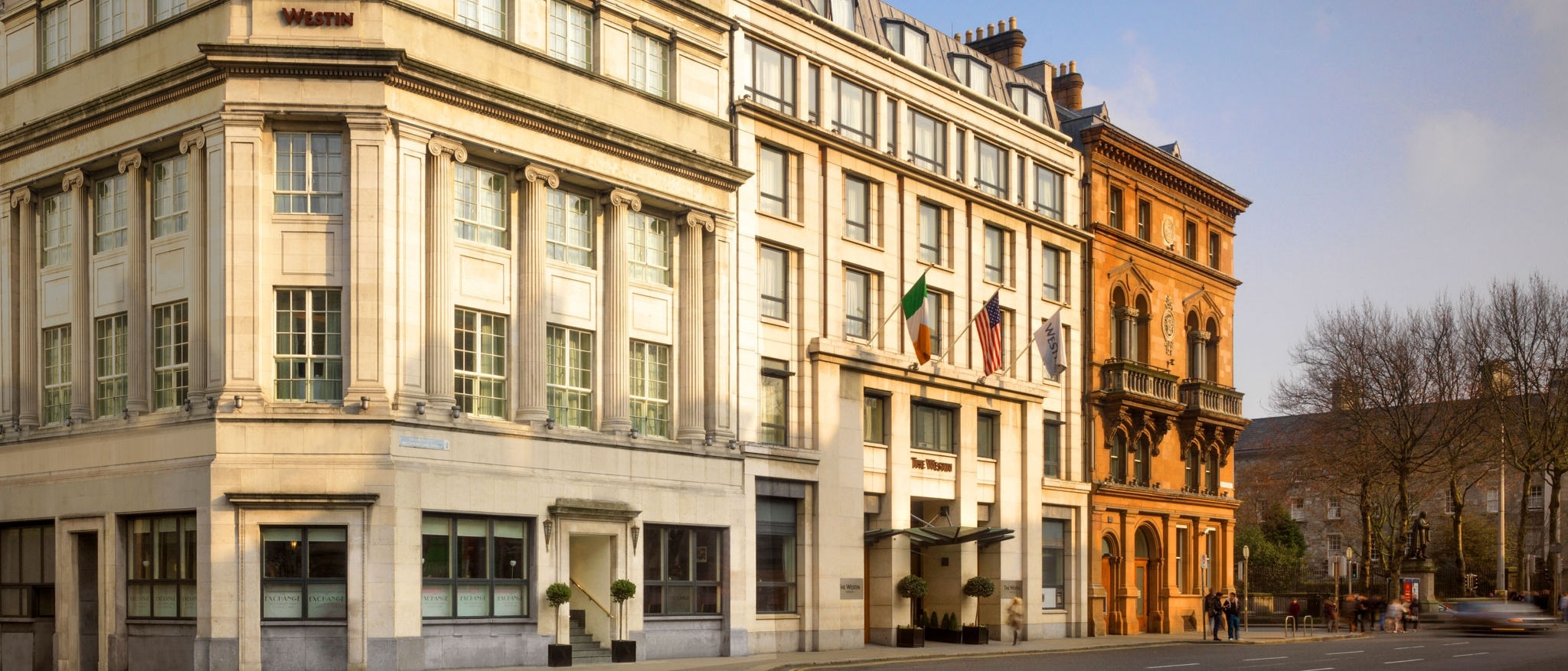 The Westin Dublin hotel provides valet car parking facilities at an overnight charge of €28.00. Parking is available and should be booked in advance of your arrival at the hotel.

To reserve your car parking space, please contact the concierge team at Concierge@thewestindublin.com or call +353 (0)1 645 1000.
Please note that alternative parking is available as follows:
Fleet Street Car Park in Temple Bar:
€3.10 per hour / €36.90 for 24 hours.
Open 24 hours 7 days a week
Please note that there is a €9 euro charge for overnight (6pm to 9am).